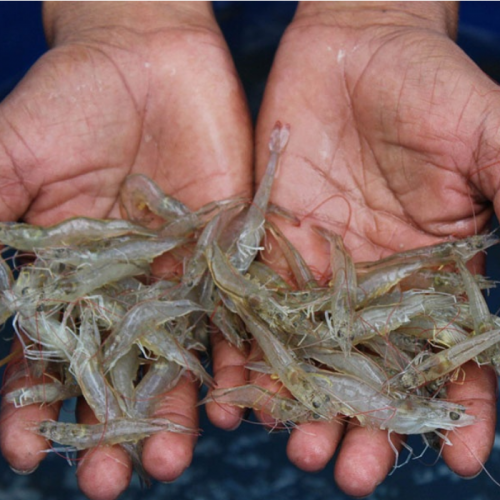 | Tue, 12 Nov 2019 - 09:53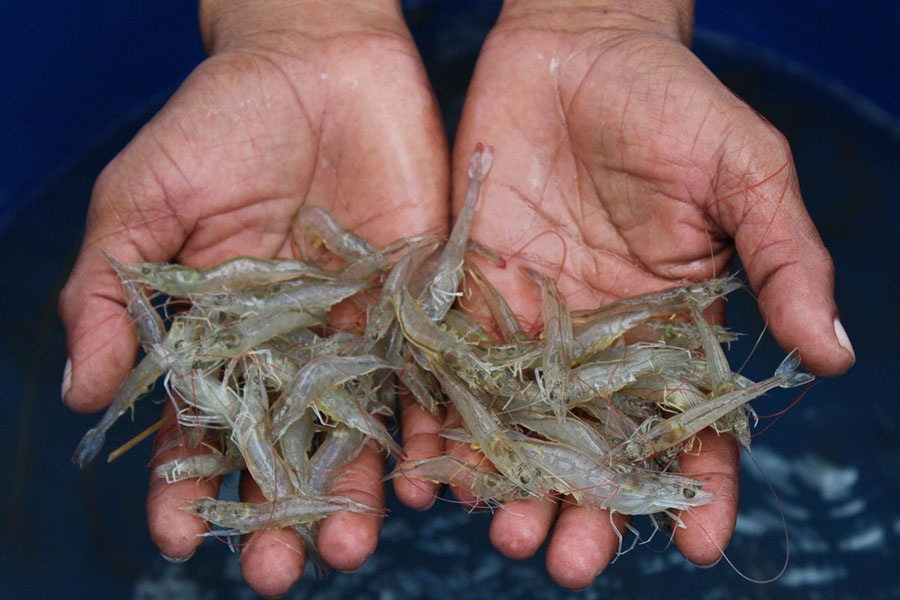 A recent study showed that polyculture can improve the growth of Pacific white shrimp in the Biofloc system.
Currently, vannamei shrimp ( Litopenaeus vannamei ) are the subject of gradually replacing black tiger shrimp in intensive farming areas. However, in recent years, due to the impacts of climate change, environmental pollution has led to an increasingly difficult farming situation. At the same time requires strict treatment of waste water discharged into the environment to ensure not negatively affecting the ecosystem, so people tend to shift gradually to biofloc technology, a sustainable development model that both improves productivity and minimize water change, ensure the environment.
Also read: Benefits When Farming Integrated Shrimp Seaweed
Biofloc technology is currently the leading technology contributing to the production of vannamei shrimp in Vietnam and around the world. However, shrimp / fish farming in the biofloc system may face some obstacles, especially the high concentration of solids produced. Excessive accumulation of suspended solids in water can reduce shrimp growth and therefore these solid wastes need to be removed from the system. The removed solids are waste products rich in nitrogen and phosphorus ... if not utilized it will cause waste as well as environmental pollution.
To solve these problems, a recent study by Manh N. Hoang et al. (2018) shows that Pacific white shrimp polyculture and mullet (Mugil cephalus ) are integrated in a system. biofloc is a sustainable farming model and brings higher productivity.
The biofloc system integrates mullet and vannamei farming
This study aimed to evaluate the effectiveness of the different stocking densities of the mullet (Mugil cephalus ) integrated with Pacific white shrimp (Litopenaeus vannamei), cultured for 75 days in the biofloc system.
Shrimp were reared at a density of 300 fish / tank and mullet were reared in 4 different densities: 0, 10, 20 and 30% biomass. The initial weight is 0.5 and 1.5 g respectively for shrimp and fish. Shrimp were fed four times a day using commercial pellet feed.
Result
The results showed that at the density of 10% biomass for the best shrimp growth performance corresponding to 0.14g / day and FCR of 1.06, and the total biomass obtained after the experiment was higher than the treatments. wake up.
The conversion rate of nutrients in integrated shrimp and mullet farming retains 30.41 - 40.32% of total nitrogen feed intake and 25.26 - 33.54% of total phosphorus intake, a significant difference. told between treatments.
At the end of the experiment, the mean values ​​of water quality parameters were not significantly different (p> 0.05) between treatments, except for TSS, TAN, NO 2 -N.
Also read: Evaluating Compensatory Growth in Pacific White Shrimp in a Biofloc System
The results indicate that mullet can be farmed with vannamei with a stocking density of 10% of shrimp biomass to improve water quality, overall productivity and nutrient utilization efficiency. The addition of mullet to the biofloc system in shrimp ponds helps reduce nitrogen and phosphorus concentrations in the outlet water, thereby contributing to reducing costs during the culture process.
The model of shrimp and mullet farming in Vietnam has been applied and developed in various forms such as: raising mullet to make use of shrimp water, raising mullet in settling / filtering ponds or combining farming. However, the integration of fish-shrimp farming in biofloc systems is not much, so the results from the study provide basic information to apply in practice to ensure biosecurity and reduce production costs in farming process.
Source : Tepbac