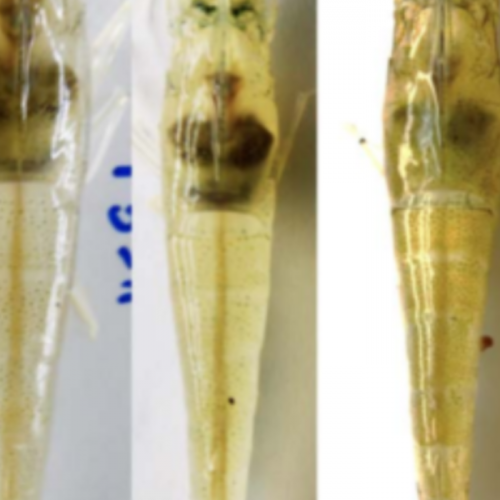 | Tue, 12 Nov 2019 - 10:03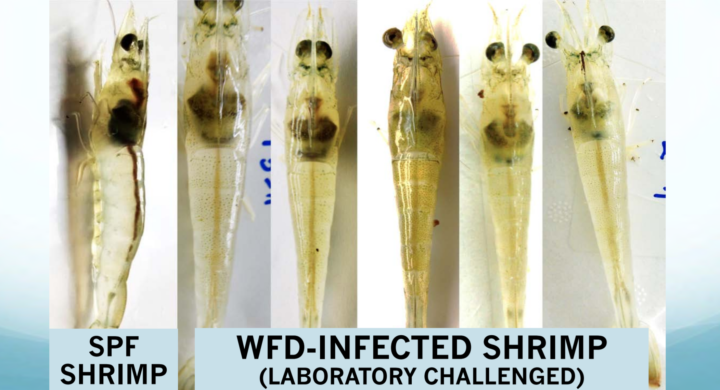 Southeast Asia's shrimp industry is suffering from the growing threat of Enterocytozoon hepatopenaei (EHP) as well as the long-running issue of early mortality syndrome (EMS), alongside a number of other diseases this year, according to Loc Tran of Vietnam's ShrimpVet Laboratory.
Although EMS and EHP were found in 8% and 4% of post-larvae (PL) samples back in the first quarter of 2018, those figures "have already doubled or even tripled this year", Tran said. At least 10% of PLs sampled by ShrimpVet this year have either EMS or EHP, meaning there has been an accumulation of both in the hatchery system.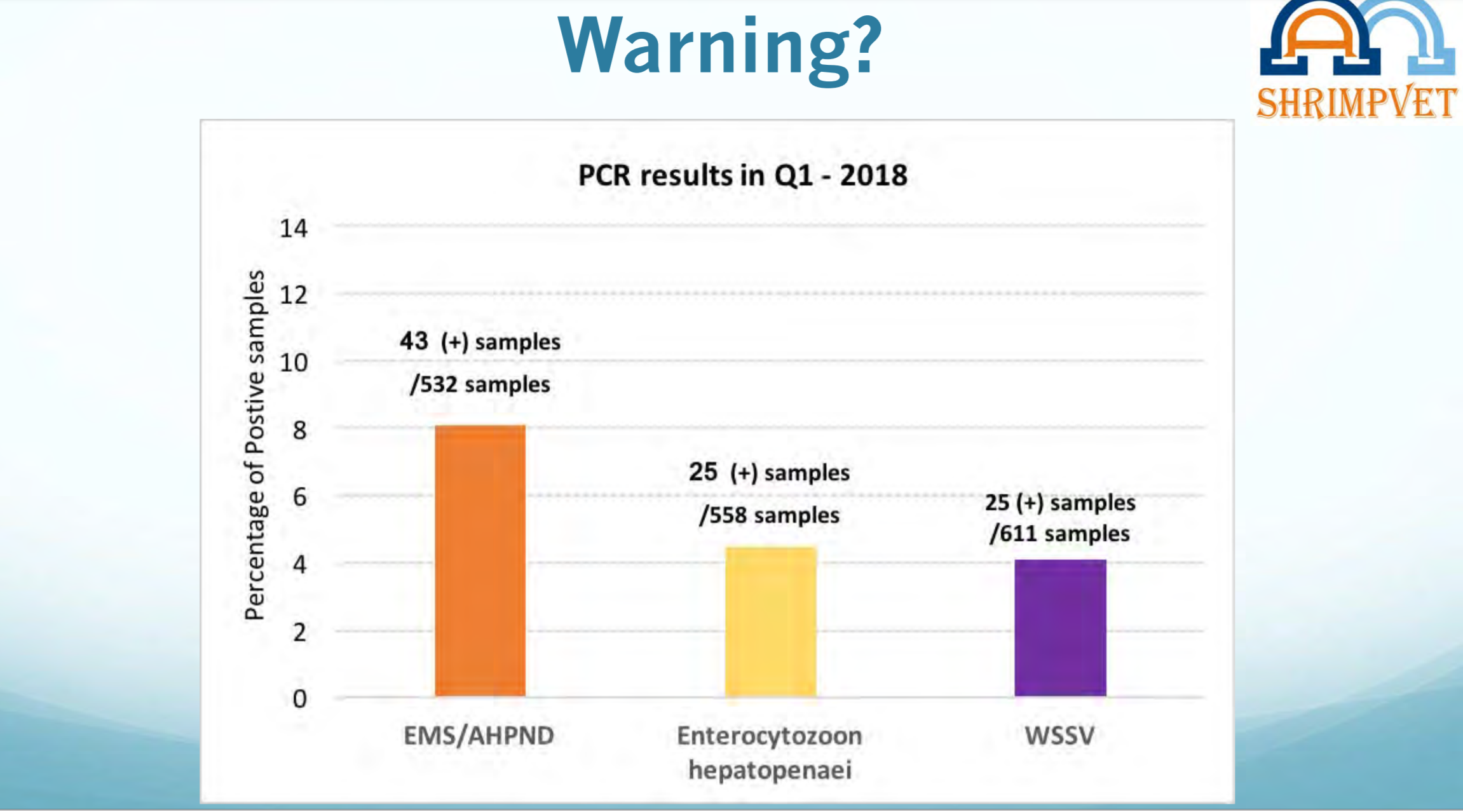 "And in the grow-out ponds, we find at least 50% of the sample has got either EMS, or EHP, or both, meaning that we have a really established pathogen," Tran told listeners at the Global Outlook for Aquaculture Leadership conference (GOAL) held in Chennai recently.
In addition, ShrimpVet has found that early exposure to EHP also makes shrimp more susceptive to white feces disease (WFD), which Tran said was now the biggest problem in Asian shrimp aquaculture, especially in India, Thailand, Malaysia, and Indonesia.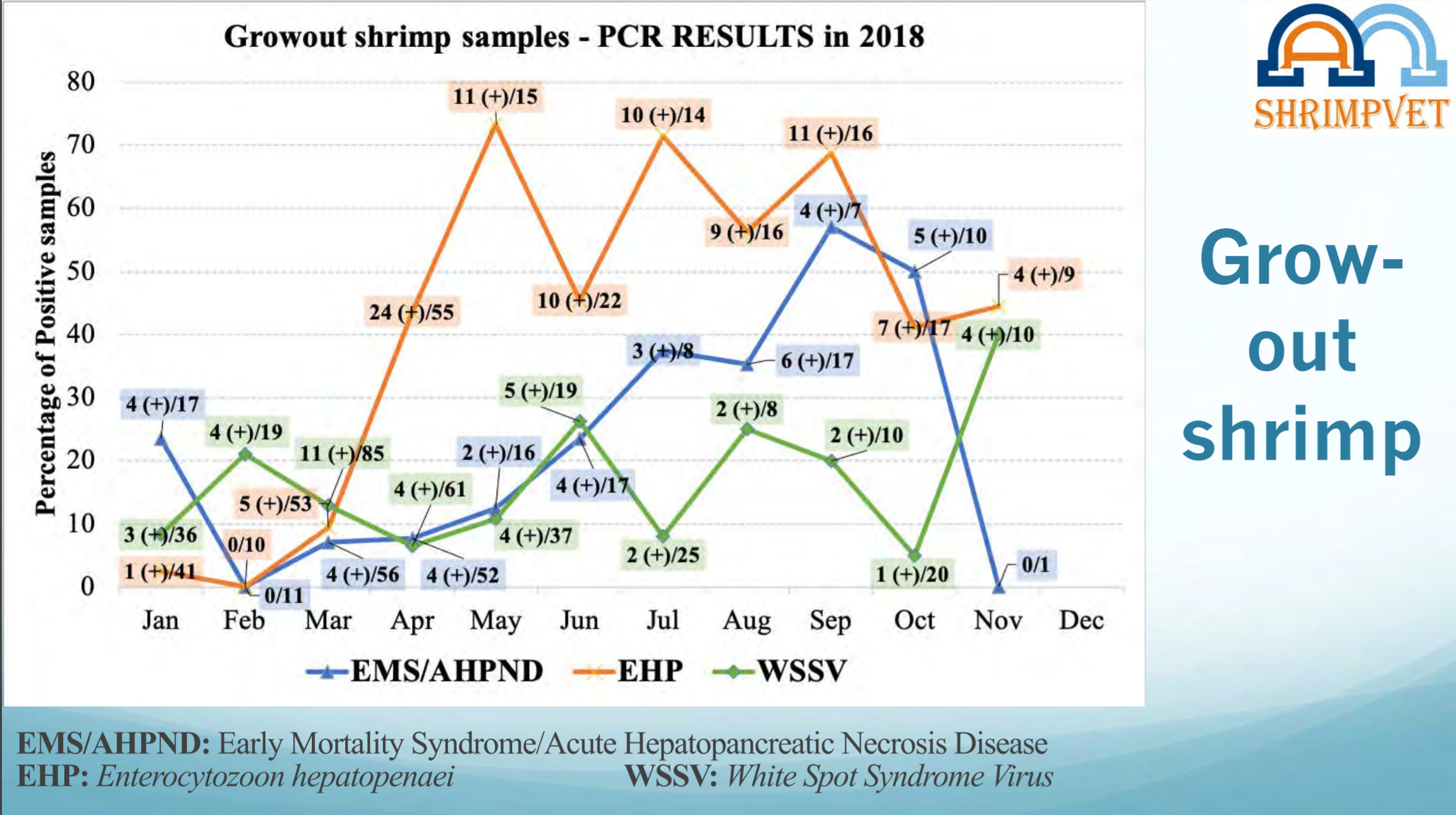 "Vibriosis is the primary agent of white feces, there's no doubt about that, however, pre-infection of EHP will increase the severity of white feces, making the animal more susceptible to this vibrio," Tran told listeners in Chennai.
In the field, vibriosis alone is treatable -- but ShrimpVet Laboratory has demonstrated that a combination of EHP and vibriosis is not.
Fermented soybean and corn protein concentrate has been proven as an effective countermeasure to vibrio, by depriving them of the nutrients needed in shrimp guts, thereby flushing them from the system, Tran said.
He added that advances in waste management, probiotic use, and prophylaxis had reduced the presence of EMS in Vietnam this year, although the disease is still a serious issue in other parts of Southeast Asia and Latin America.
In order to best prevent bacterial diseases like EMS and WFD, Tran suggested reducing feed by 50% for three to five days upon first encountering the disease, before flushing out bottom waste and replacing with fresh water; "this is why it's very important to have a freshwater reservoir on the farm".
Reducing algal density and doubling probiotic and fermented feed use is also recommended by shrimp health expert Tran.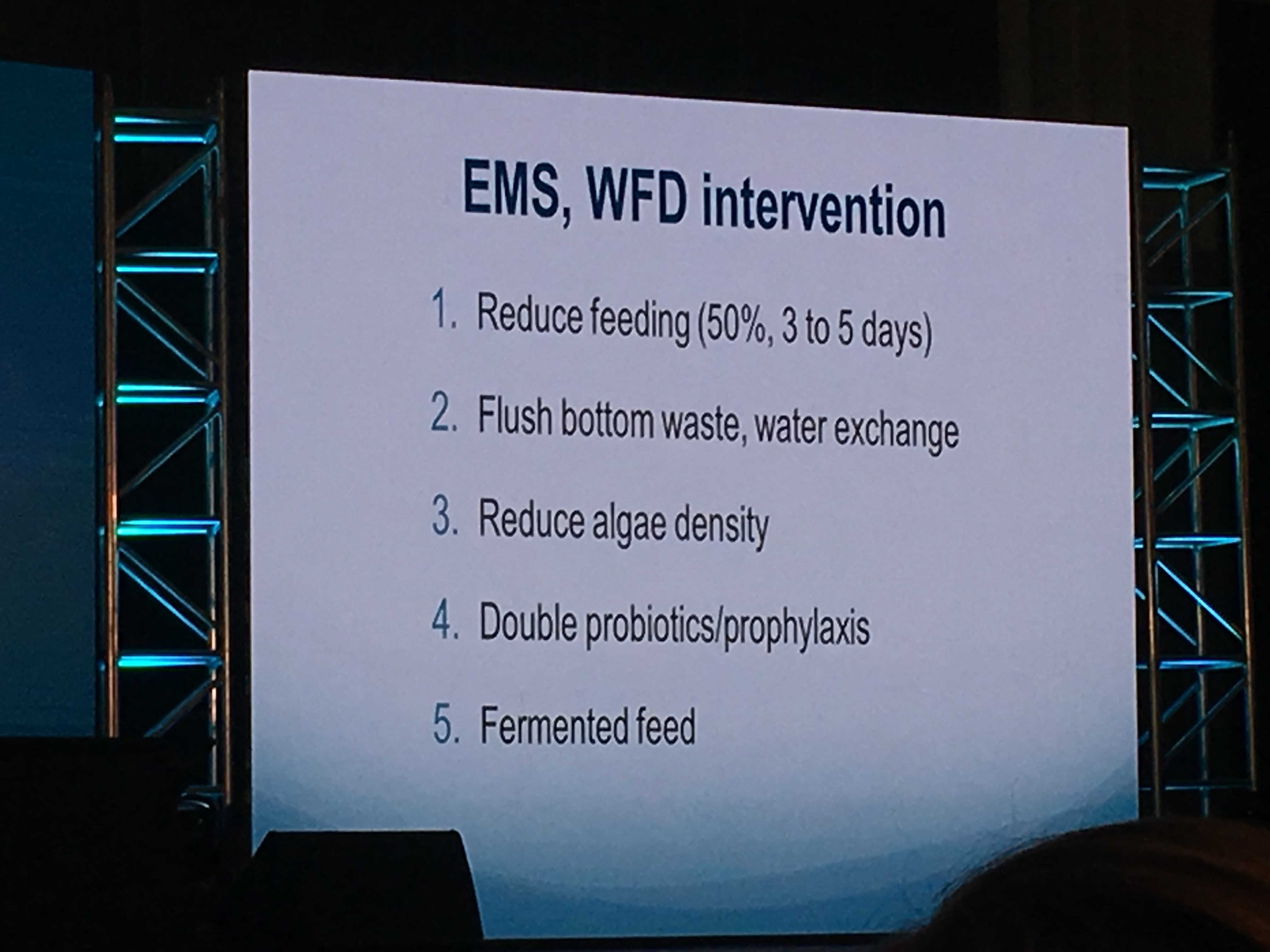 Tran advised that farmers should also take steps throughout their supply chain to reduce the risk of EHP exposure. For instance, checking all inputs before feeding PL broodstock can have a significant impact — bloodworms are one of the biggest potential sources of EHP into the system, although freezing them will reduce the maternity rate of shrimp broodstock by 30%, he said.
Using plastic pond linings can also reduce the risk of EHP, although surface water during monsoon season can still introduce the pathogen into the farm. But the most effective method, Tran said, is to constantly check the average daily gain (ADG) of one's shrimp, employing a PCR (polymerase chain reaction) test for samples showing reduced growth.
"I would say the most important thing you can do is check for ADG very carefully. We know that new genetic lines can reach 0.3-0.4 grams per day easily, so if we have some abnormal stunted growth like 0.2 or 0.15 grams, we must consider sending a sample for checking. And if it's EHP positive, we would consider an early harvest."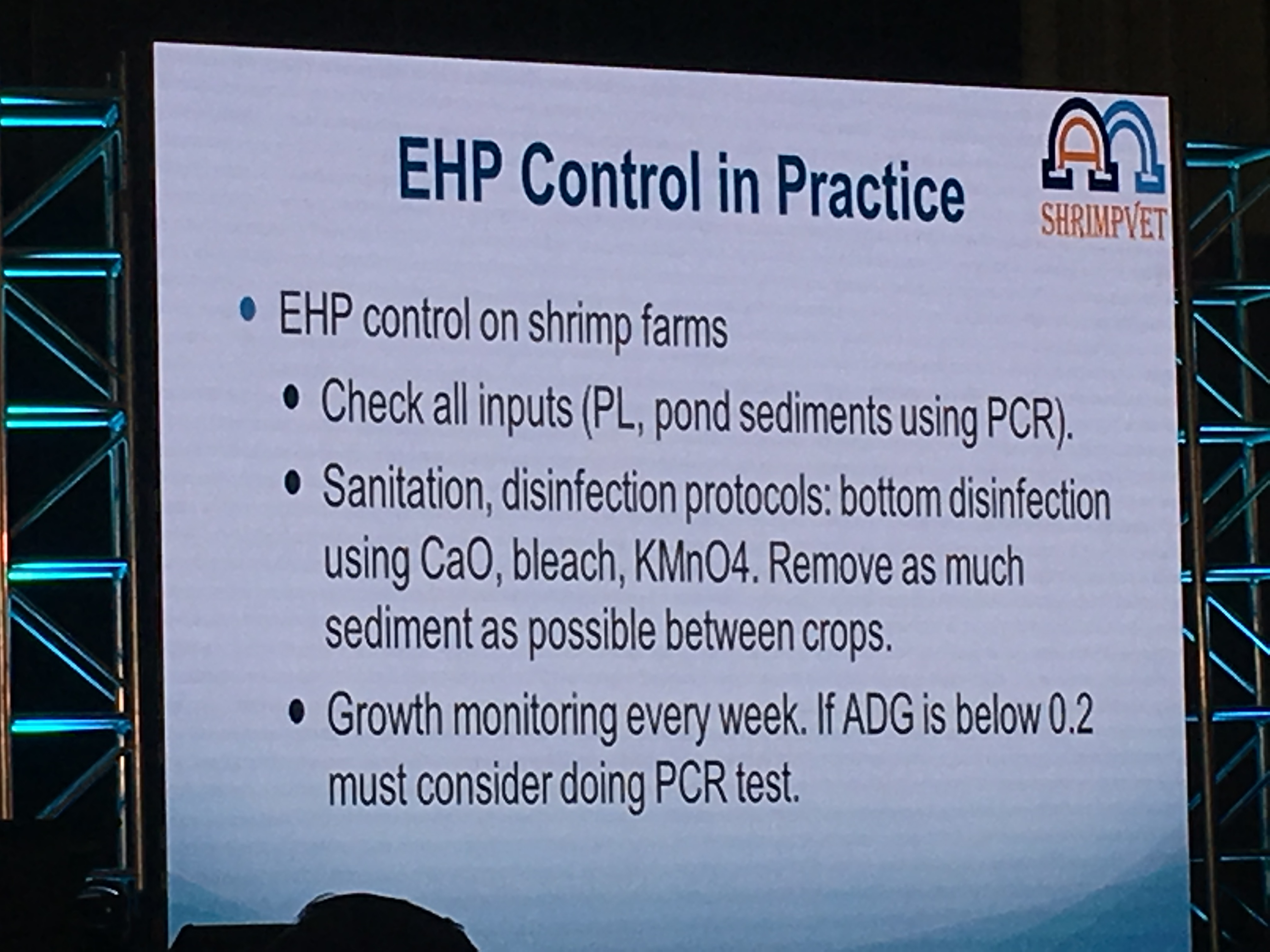 Shrimp hemocyte iridescent virus (SHIV) remains a growing threat in the region, he noted; the disease has so far been confirmed in China and Thailand, although Tran was unwilling to comment on other countries where the disease had been encountered.
Nevertheless, transporting livestock and bloodworm feed carries a high risk of moving the new pathogen across Southeast Asia, while mortalities in SHIV infected ponds usually happen in association with bad water quality and environmental conditions, he said.
However, challenge studies conducted by ShrimpVet Laboratory using SHIV infected tissues did not cause significant mortality, Tran noted, although he was unsure if they had caught the right toxin strain.
"In the past few years, our laboratory has demonstrated that we could provide an entire shrimp supply chain with a doable antibiotics-free situation," Tran said, emphasizing the potential of fermented feed, functional feeds, and probiotics to serve as viable alternatives.
"We can make shrimp farming much more science-based, controllable, more predictable and more cost-effective. We can't stop the shrimp price from changing, but we can fix our farm to make it more sustainable."
Source : Undercurrent News