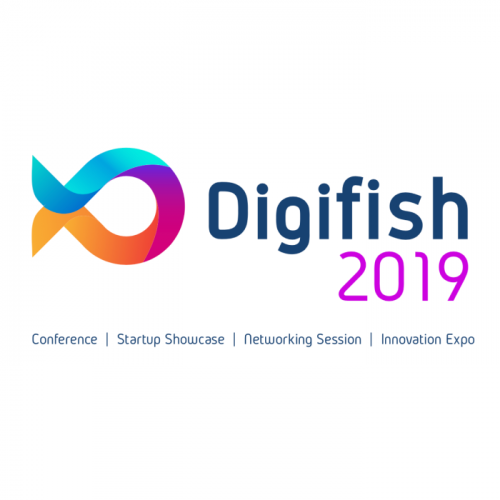 | Fri, 08 Nov 2019 - 15:48
[DIGIFISH 2019] "Incubating Ecosystem of Digital Innovation"


Minapoli in collaboration with Directorate General of Aquaculture, Ministry Marine Affairs & Fisheries (MMAF) and the Alumni Association of the Faculty of Fisheries & Marine Sciences IPB (HA-FPIK IPB), proudly present DIGIFISH 2019. Through this event we are looking to strengthen and expand the ecosystem of digital innovation to provide more solutions for the fisheries & aquaculture development in Indonesia.


This event will be held on Tuesday, Dec 3rd, 2019 from 09.00 am - 05.00 pm at Mina Bahari 3 Ballroom, MMAF , Jakarta Pusat.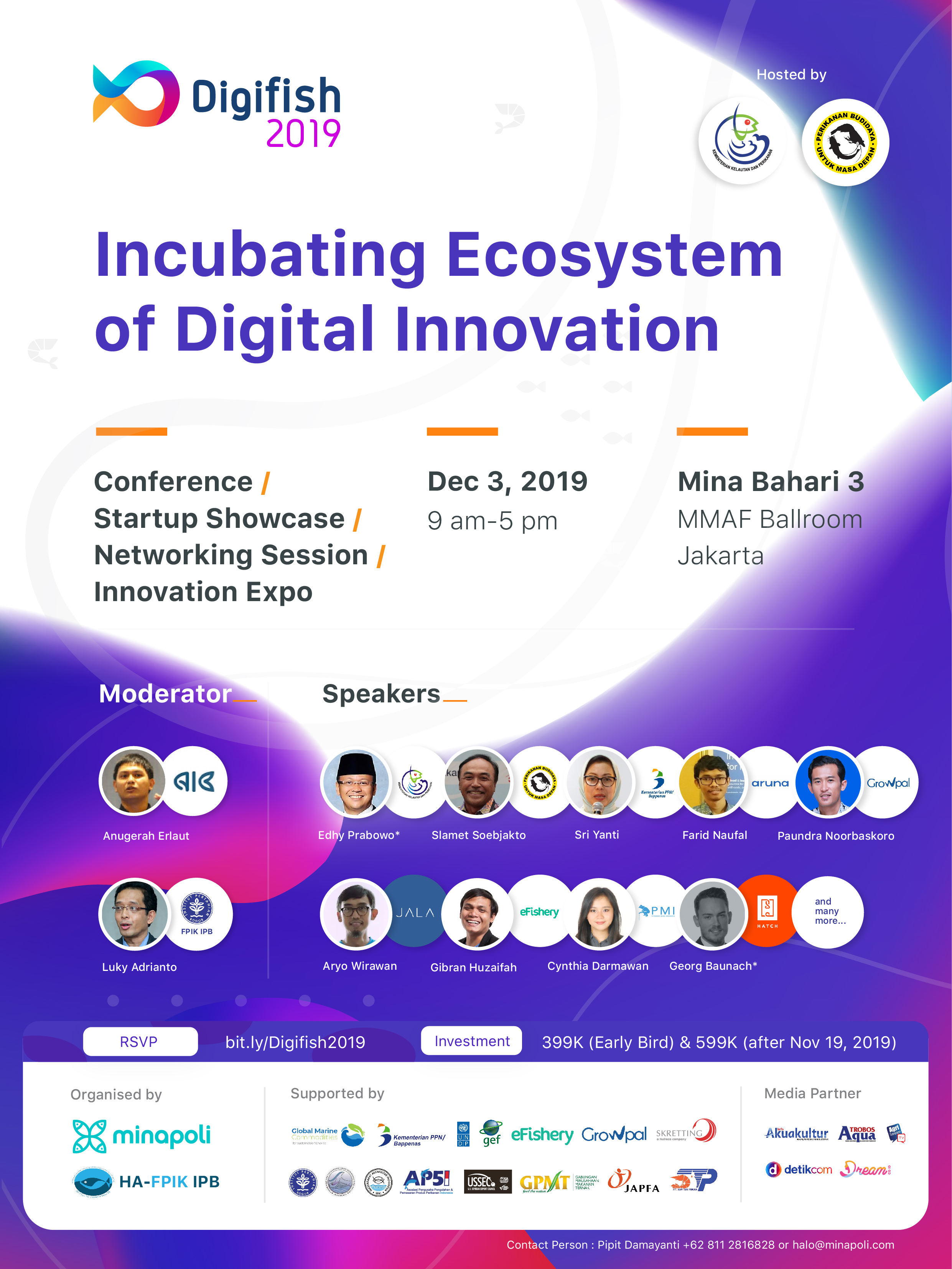 Activities :
- Conference (10+ speakers, 180+ participants)
- Startup Showcase (6 startups)
- Innovation Expo (12 startups/innovators)
- Networking Session


Speakers :
- Mr. Edhy Prabowo*, Minister of Marine Affairs & Fisheries (MMAF)
- Mr. Slamet Soebjakto, Director General of Aquaculture MMAF
- Mrs. Sri Yanti, Director of Marine & Fisheries BAPPENAS
- Mr. Georg Baunach*, Director of HATCH Accelerator
- Ms. Chyntia Darmawan, Petambak Muda Indonesia (PMI)
- Mr. Farid Naufal Aslam, CEO of Aruna
- Mr. Gibran Huzaifah, CEO of eFishery
- Mr. Paundra Noorbaskoro, CEO of Growpal
- Mr. Aryo Wiryawan, Chairman of JALA
- Mr. Rully Setya Purnama, CEO of Minapoli
- and many more..


Moderators :
- Mr. Luky Adrianto, Dean of FPIK IPB and Chairperson of FP2TPKI
- Mr. Anugerah Erlaut, 2nd Winner of Aquaculture Innovation Challenge 2019


Investment :
Early Bird (before Nov 19, 2019) : 399K
Late/On Site Registration : 599K

Reserve your seat today : bit.ly/Digifish2019


Contact Person : Pipit Damayanti +62 8112816828 or halo@minapoli.com